Any man could,
if he were so inclined,
be the sculptor of his own brain.
-Santiago Ramón y Cajal
Overview of Research in the Kopec Lab
When asked to think of brain development, one often pictures babies developing in utero, learning to speak, or triumphantly climbing the stairs of the school bus in their "first day of school" outfit. These are all momentous developmental steps in brain and psychological development. But brain development actually continues well past these stages, even into young adulthood. Decreases in grey matter density is a normal developmental process that continues in some brain regions well into ones twenties (right; image from Gogtay et al. 2004).
Brain regions associated with decision making and reward processing develop during adolescence. these regions are particularly vulnerable during this time and can be altered by stressors common to the human adolescent experience, such as drug use or social stress.
Microglia, the brain's immune cells, regulate both brain development and its response to experience. In development, microglia eliminate connections between neurons, known as synaptic pruning, which we think is related to decreases in grey matter (above). And, as immune cells, microglia's primary role is surveillance (left; acquired by Dr. Richa Hanamsagar). This allows microglia to rapidly respond to change, including changes in psychological state, like emotions, or bodily state, like the presence of addictive substances.
Dr. Kopec's previous work demonstrated that during adolescent development, microglia eliminate (or prune) dopamine receptors in reward regions in male, but not female rats. This immune process was responsible for normal developmental changes in social behavior over the course of adolescence.
By extension, any stimulus or experience that can activate dopamine or immune signaling has the potential to interact with adolescent brain development and re-route it in ways that will lastingly change brain wiring and behavior.
Moreover, because dopaminergic brain development in adolescence is regulated in sex-specific ways, experience is likely to be interpreted by the brain in a sex-specific manner and result in sex-specific outcomes. Interestingly, a variety of neuropsychiatric disorders associated with dopaminergic and/or immune signaling that 'emerge' during, or are strongly influenced by, the adolescent developmental period have sex-biased presentations, for instance ADHD in males and depression in females (right; image from McCarthy 2016).
What stimuli or experiences affect dopamine and/or immune signaling?
Answer: All of the things.
The Kopec lab seeks to understand how the adolescent brain develops in sex-specific ways, and how adolescent experience interacts with this development to lastingly alter brain circuits and behavior. We are particularly interested in how microglia and immune signaling might be at the crossroads between development and experience, serving to re-route neural development and communication down one path or another.
After all, if the brain develops in sex specific-ways, responds to experience in sex-specific ways, and neurological disorders emerge in sex-specific ways, then we will likely require sex-specific pharmacological and behavioral treatments to combat pathological states (left; from AAPS).
The Kopec Lab Mission
Research
The Kopec lab aims to use basic science studying the intersection between experience and adolescent brain development, in particular neuro-immune development, to advance our understanding and treatment of sex-specific neurological disorders.
We will achieve this by producing high quality research that is reproducible, creative, and thorough. This requires:
1) valuing literature reviews and discussing new research in journal clubs,
2) planning, planning again, and then planning a third time before performing experiments,
3) optimizing experiments to attain the most interpretable data possible,
4) leveraging our environment at Albany Medical Center by engaging with clinical expertise to ensure the questions we are asking and models we are developing are translationally relevant, and
5) a sincere and unwavering commitment to training and developing exceptional scientists.
Mentorship
We all screw up. It's inevitable. Failure is part and parcel of academia. What really matters, is what happens next.
The Kopec lab values mentorship and supported development in both the personal and professional arenas. Each lab member will have the opportunity to regularly evaluate his/her scholarly and career goals, and how to negotiate those needs with personal needs. Dr. Kopec will be the first to admit she hasn't always done this right, but the culture she wants to instill is one in which (1) you screw up (again, as we all do), (2) we, as a team, work together to figure out what happened and how to move forward, (3) then you do so.
On a related note, academia will not be the last stop for everyone's career. The Kopec lab fully supports other ways of using your numerous skills, and Dr. Kopec is dedicated to helping you find what brings the absolute best out of your talents and makes you happy.
Communication
The Kopec lab believes communication is key for scientists. To develop communication skills, ample opportunities will be provided to practice writing and speaking aimed at different audiences. A talk given to a room full of scientists will look a lot different from a talk given to a room full of community members. A grant application will look a lot different from a manuscript submitted for publication. A well-rounded communication toolkit is essential and the Kopec lab will help you build it.
Furthermore, interpersonal communication is key for team success and workplace satisfaction. Dr. Kopec will prioritize open communication and constructive discussions, and she expects other lab colleagues to do so as well.
Outreach and education
The Kopec lab is excited to integrate into and contribute to the Albany community! All outreach and educational endeavors will be fully encouraged, and ideally a team effort. We look forward to expanding this section as our lab grows in Albany. Previous examples of Dr. Kopec's outreach effort include volunteering for the BioBus, mentoring through the New York Academy of Sciences, and hosting the Science Olympiad winners for a lecture during 2017-2018's Society for Neuroscience meetings.
Ashley M. Kopec, Ph.D.
I grew up in Wisconsin and received my Bachelor's degree in Psychology from the liberal arts institution, Carroll University. My interest in research began with a summer research program sponsored by Amgen at UC San Francisco, and eventually motivated me to earn my PhD from NYU's Center for Neural Science under the mentorship of Dr. Thomas Carew. My NRSA F31-supported thesis focused on the role of different growth factors simultaneously engaged during long-term memory formation. I completed my postdoctoral work with Dr. Staci Bilbo at Duke University and Harvard Medical School/Mass General Hospital, where my NRSA F32-supported project focused on the neuro-immune mechanisms of adolescent brain and behavioral development. I am now continuing my academic journey as an Assistant Professor in the Department of Neuroscience and Experimental Therapeutics at Albany Medical College, starting in Nov. 2018. In addition to research, I love teaching, reading, watching sports, and spending time with my husband, Dan, and two fur babies, Milo and Brave Champion (yes, you read that right). Go Pack Go!
Christopher Figueroa, B.S.
I received my undergraduate education from Franciscan University of Steubenville. During my undergraduate studies, I spent a summer as an intern for AVM Biotechnology in Seattle, WA, which was my first experience in biomedical research. After that experience, I knew that I wanted to pursue research as a career after college; I was hooked. I went on to graduate in the winter of 2017 with a B.S. in Biology. Up to this point, I had not had any contact with neuroscience and barely any research experience to my name. However, I was accepted into the Postbaccalaureate IRTA program at the NIH and went on to spend a year working on autism research under Dr. Beebe Smith. My first experience with neuroscience was a positive one, so I decided to continue pursuing a career in neuroscience research, which led me to this very website! After reading about Dr. Kopec's ideas for her research, I immediately applied for the Research Technician position and excitedly accepted her offer to join the lab. Outside of research, I especially enjoy spending time with my wife, playing music and board/card games, Marvel and DC comics and pretty much anything outdoors.
Justin bourgeois, ph.d.
My route to a career in science was more circuitous than most. I entered the workforce directly from high school, unsure of what I wanted to do with my life. Over the course of several years, I found myself constantly reading popular science books, until it finally occurred to me that I should pursue a career studying a topic that I was already passionate about. I started out taking various undergraduate science courses that were offered in the evening locally, ultimately deciding to enroll at SUNY Empire State College to obtain a B.S. in biology. While I was an undergrad, I became more and more interested in neuroscience, and decided to enroll in the Ph.D. program at Albany Medical College. I initially studied somatosensation under Drs. Frank Rice and Phil Albrecht, but ultimately completed my Ph.D. thesis on Joubert Syndrome in the lab of Dr. Russell Ferland, during which time I became passionate about neurodevelopment. I am excited to continue studying neurodevelopment in Dr. Kopec's lab as a postdoctoral fellow. Outside of the lab, I enjoy spending time with my wife and our dogs, and I am also a bit of a movie and music enthusiast.
David ndambuki, b.s. (rotating)
I grew up in Kenya with an interest in science and loved learning new things. A slightly embarrassing story: As a child, I had a makeshift mini-lab in a corner of my house. One day I decided to see what adding a ton of yeast into a water bottle with fermenting orange juice would do. The simple answer would be, you may make some very impure ethyl alcohol. The answer I found is that closed water bottles explode under high pressure after enough carbon dioxide has build up from your fermentation reaction. Yes, it exploded in the middle of the night and gave my mother and brother a big scare, and yes, my mum woke me up to clean it up. This interest in science first led me towards physics, however, during my senior year in high school I learned about stem cells and I was hooked on biology. I graduated with a B.S. in Biology and Mathematics from SUNY Oneonta in May 2019. During my time in undergraduate I worked on an undergraduate research project on peripheral nervous tissue repair and regeneration in Drosophila in the lab of Dr. Junryo Watanabe. I am currently a graduate student pursuing a PhD in neuroscience at Albany Medical College and I am rotating in Dr. Kopec's lab. In my free time, I love spending time with my lovely girlfriend, watching movies, being outdoors and learning new things.
Isha doshi (MDDR)
I was born and raised in the Bay Area, just across the Golden Gate Bridge. As a kid, solving the puzzle of how the human body works had always fascinated me. Being surrounded by Silicon Valley startups, my initial journey started off with a summer internship at a bio-informatics company, Cancer Commons. Following this experience, I had realized that what truly interested me was not only medicine itself, but also understanding what occurs at the molecular level. My first wet lab research experience was at UT Austin under Dr. Stuart Reichler, as a part of the Freshman Research Initiative. After this I knew I wanted to pursue medicine along with research, and am now in the Physician Scientist Program (7-year B.S./M.D.) between Rensselaer Polytechnic and Albany Medical College. In pursuit of learning what biomedical research interested me, last summer I had the privilege to study lipogenesis in glioblastomas under Dr. Deliang Guo, at the Ohio State University Comprehensive Cancer Center. Fascinated by this experience, I began research during the year at Albany Medical College, initially working under Dr. Higgins lab studying kidney fibrosis. I then came across Dr. Kopec's research, and immediately applied for the opportunity to work in her lab as an MDDR student. Besides research, I enjoy playing soccer, dancing, and drawing in my free time.
Helen Yang (summer 2019)
I spent much of my childhood in (what Wikipedia describes as) the hamlet of Guilderland. After some years of normalcy, in which I had aspirations of being a ballerina and then an artist, I decided in seventh grade that I liked brains. In the ensuing five or so years I juggled this idea continuously and ended up applying to college with a neuroscience major in mind. I am now pursuing that route and studying behavioral neuroscience at Northeastern University on a pre-med track. Although my ballet days have long since passed, I still love to draw and paint in my free time.
The Kopec lab is always open to new innovative and enthusiastic colleagues! If you are interested in joining the lab, please contact Dr. Kopec with a cover letter and CV at kopeclab@gmail.com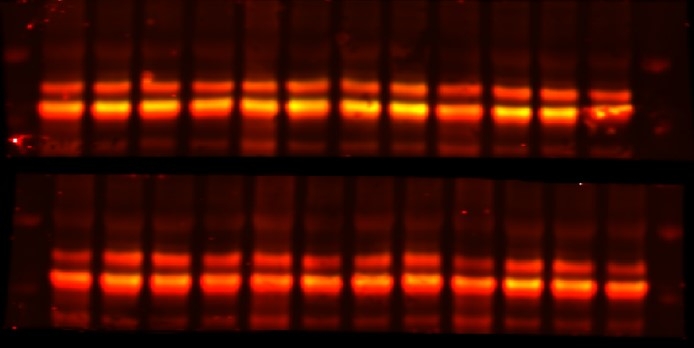 Publications
Dr. Kopec's complete works on Pubmed can be found here. Below you will find individual publications with a linked PDF. For information regarding on-going projects, please feel free to contact us!
Kopec AM, Smith CJ, Bilbo SD. (2019). Neuro-immune mechanisms regulating social behavior: Dopamine as mediator? Trends in Neuroscience, S0166-2236(19): 30022-0.
Kopec AM, Smith CJ, Ayre NR, Sweat SC, Bilbo SD. (2018). Microglial dopamine receptor elimination defines sex-specific nucleus accumbens development and social behavior in adolescent rats. Nature Communications, 9(1): 3769.
*This study received media attention (here), was selected by Nat Comms editors for a press release (here) and feature (here), was recommended twice by F1000 (below), and got a shoutout from the director of the NIH (here)!*
The Kopec lab doors opened in Nov. 2018 at Albany Medical College in New York. Albany is a fun, affordable city with lots to do and see! From hiking and kayaking to dining and dancing, there is something for everyone in Albany. As the geographical oddity it is, Albany is also only a few hours from New York City, Boston, and Montreal for when you get a craving for big-city flavors.
The Kopec lab would love to hear from you! Whether you'd like to join the lab, chat about science, or offer a general comment or question, we welcome your input. You can reach us at kopeclab@gmail.com, or just message us from here! To stay up-to-date, follow Dr. Kopec on Twitter.